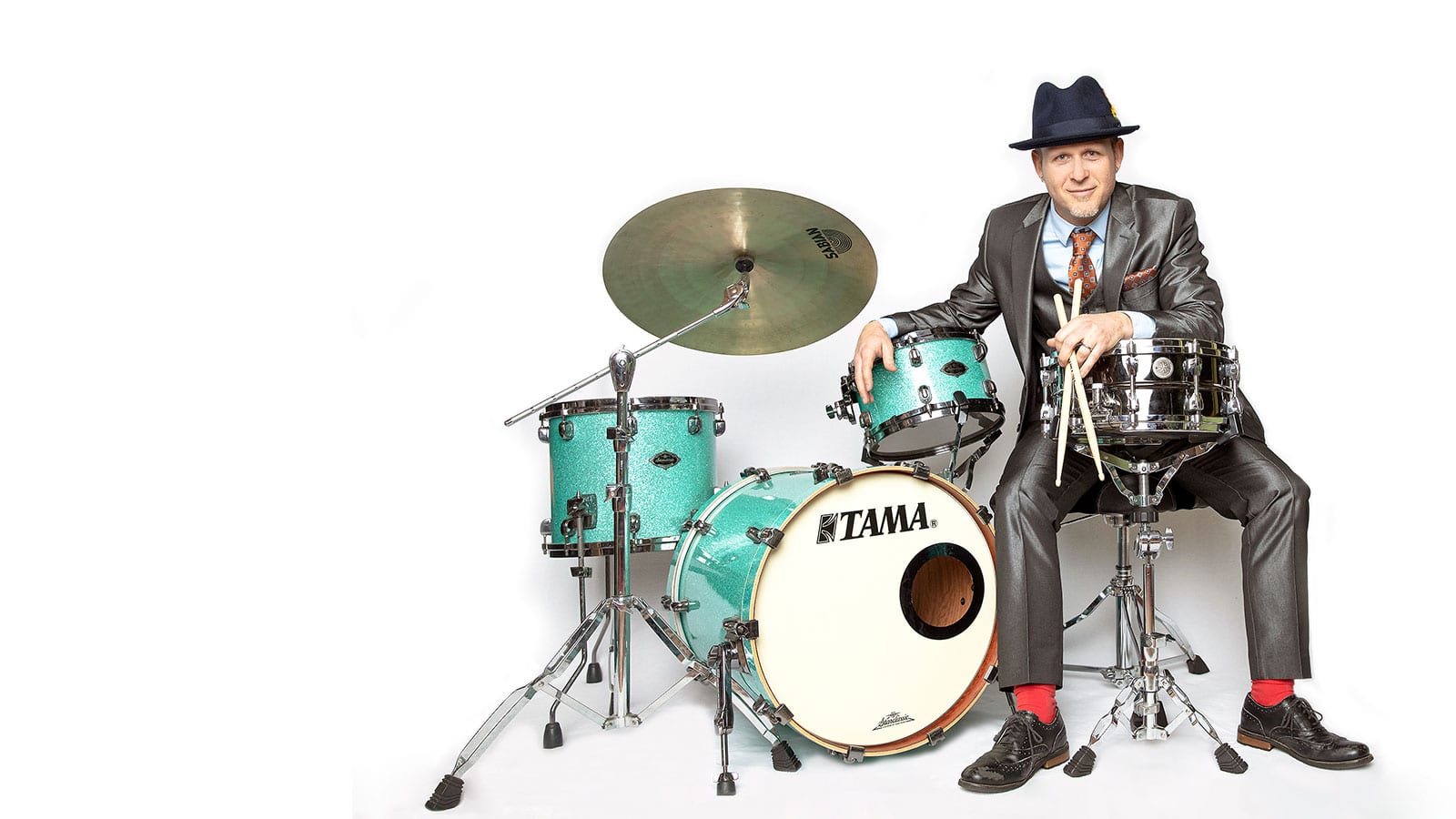 Groove. Better.
Scott Kettner will guide you through the music and culture of a world of styles to help bring your drumming and knowledge to the next level.
Get a FREE 14 Day Trial
New Rhythms, New Styles.
Monthly online course subscriptions, monthly Zoom classes, and a community of fellow percussionists
Meet Your Teacher.
When Scott Kettner looks at a map, he sees a direct line that connects the rivers of northeastern Brazil to the parishes of New Orleans and the streets of Brooklyn.
---
---
A master percussionist, bandleader, producer and songwriter, Kettner is the guiding force behind Nation Beat, a band whose teeming, vibrant rhythms find common ground in the primal maracatu rhythm of Brazil's northeastern region, the Big Easy's funky, hypnotic second-line and strolling Mardi Gras Indians, and the unfettered freedom of big-city downtown jazz.
---
Start Learning a World of Rhythms Today.

World Drum Lessons has a variety of subscriptions. We're constantly adding new content and updating our live workshop schedules, so sign up today and join our community!
Join the GrooveLetter
Sign up and get free PDF's, discounts and LiveStream info.
What Our Students Say
---
As a newbie pandeiro player with plenty of lockdown time on her hands, I found this course to be thorough and clear. With just enough challenge to motivate me without sending me into a panic, I found that, with a little dedication, my left hand technique has grown stronger and my clarity of tone is improving. Thanks Scott!
Jeanette Spicer
The Pandeiro course is fantastic. I've gone through it and learnt a lot. The course focuses on technique and some early rhythms and grooves. Looking forward to some more complex grooves to learn for those of us who are ready to take the next step. Thanks to Scott and team!
ifeyinwa onugha
WorldDrumLessons.com is hands down the best online resource I have ever found as a percussionist. There are videos for every skill level, allowing the complete beginner to progress on their own in a comprehensive manner that rewards progress with tangible results; as a professional, I can bounce around to brush up on my own playing…Scott Kettner has made an amazing lesson to help, even if I didn't know where to start myself.
Riley Palmer
This was presented very well. Great demonstration and explanation.
Thanks Scott!
Subha Das
Want to show your WDL pride?
Check out some of our merch!