Welcome to the Pandeiro Course!
Chapter #1 - Getting Started
Chapter #2 - Swing-O-Meter
Chapter #3 - Technique Development - Left Wrist+Right Hand
Chapter #4 - Bass Tone Lessons
Chapter #5- Slap Tone Lessons
Chapter #6 - Pandeiro Paradiddle Exercises
Chapter #7 - Pandeiro Inspiration from Great Pandeiro Players
Chapter #8 - Big Chief Groove for Pandeiro
Chapter #9 - Bass + Slap Tone Combination Exercises
Chapter #10 - How to Play Samba in 5 Steps
Scott has crafted an online learning experience that is inspiring, fun and informative.
If you're just beginning to play the pandeiro or wish to bring your skills to the next level, this is a great course for you. By now you've probably seen tons of amazing pandeiro players from around the world and you're inspired to start playing.  Now's the time to get started!
When you become a member of World Drum Lessons you will have full on-demand access to this pandeiro course. This is Scott's on-growing library of video lessons, worksheets, live sessions and more. The online forum allows you to interact with other members as well as submit questions and get weekly responses directly from Scott Kettner. This course is designed to take you step by step, starting with technique, how to hold the pandeiro and will also explore different grooves and rhythms from around the world. There are lessons suitable for absolute beginners and some that will challenge even the most experienced player.
My goal is to help you develop good pandeiro technique and grow as an artist.

Scott Kettner
A complete pandeiro guide designed for students and educators.
Looking for Scott's new pandeiro book? Learn more about The Essential Pandeiro Method.
When you subscribe you'll become a member of a growing worldwide community connected through the pandeiro. As a member of WDL, you'll have access to Scott's approach of playing the pandeiro where he provides the tools necessary to bring your knowledge and playing to the next level.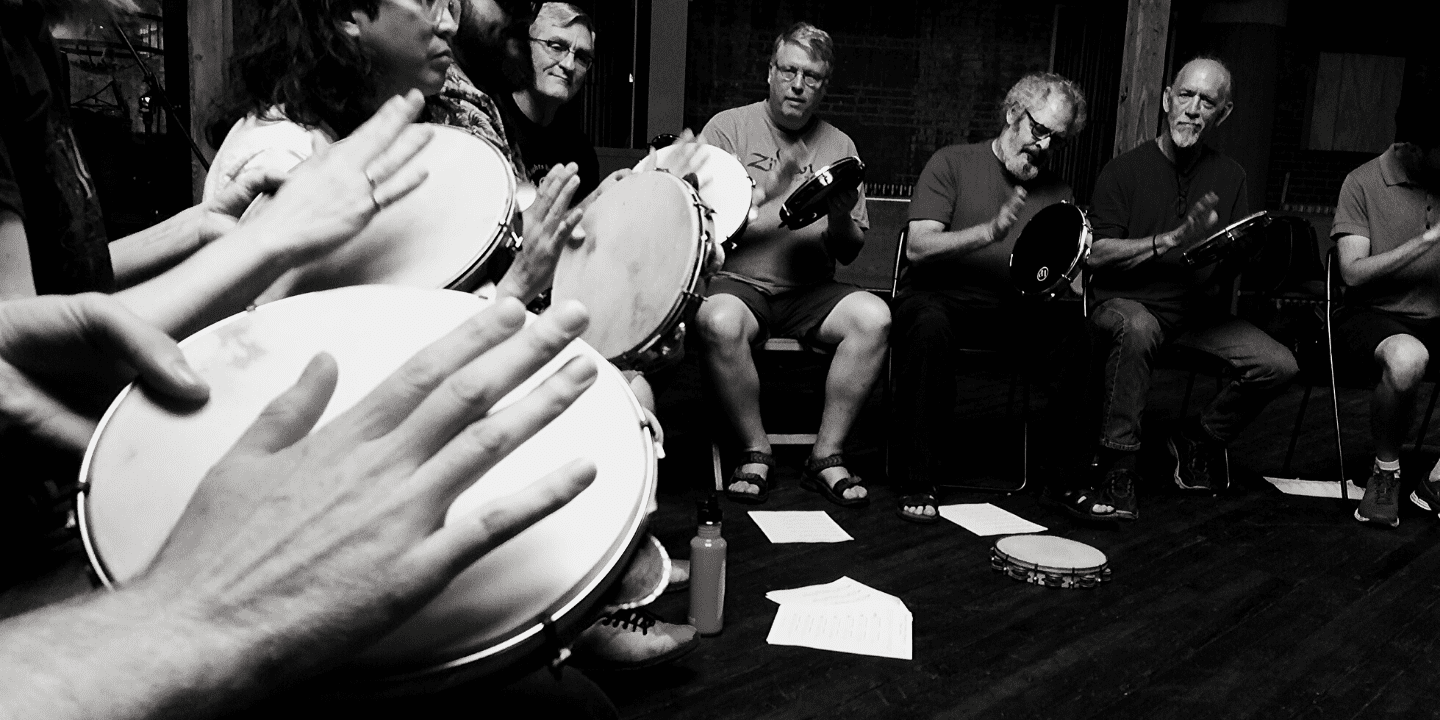 Hear it from our students
WorldDrumLessons.com is hands down the best online resource I have ever found as a percussionist. There are videos for every skill level, allowing the complete beginner to progress on their own in a comprehensive manner that rewards progress with tangible results; as a professional, I can bounce around to brush up on my own playing. The pandeiro course has been an incredibly useful tool, and every time I thought to myself 'oh I wish I knew more about this technique/skill/rhythm' or 'I should practice that' – you bet that Scott Kettner has made an amazing lesson to help, even if I didn't know where to start myself.

Riley Palmer
As a newbie pandeiro player with plenty of lockdown time on her hands, I found this course to be thorough and clear. With just enough challenge to motivate me without sending me into a panic, I found that, with a little dedication, my left hand technique has grown stronger and my clarity of tone is improving. Thanks Scott!

Jeanette Spicer
This was presented very well. Great demonstration and explanation.

Subha Das
Start your FREE 14-Day trial today and access our growing library of Pandeiro Lessons!
Frequently Asked Questions
What does self-paced course mean?
The Pandeiro Course is a self-paced course meaning you will be able to log in to your account and access these videos at anytime and practice at your own pace.
When can I sign up for The Pandeiro Course?
You can subscribe to the Pandeiro Course at any time. At this time we have a rolling admission for this course.
How long will I have access to the course?
As a member of The Pandeiro Course you will have full access to our entire video lesson library including playalong tracks, metronome, swing-o-meter and more until you cancel your subscription.
How do I cancel my subscription?
You can cancel your membership at anytime. You will have access to the course until the end of that billing cycle.
Do you have a refund policy?
Yes. We hate to see anyone go but if you're unable maintain your membership, send us an email within 30 days and we'll send you a refund for that billing cycle.